Jessical Badio gets learning opportunity w/ Holocaust Centers of Excellence Program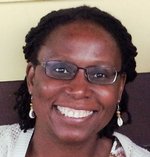 Jessical Badio, LA teacher at Berry, received a scholarship to study this summer at Columbia University with the Birmingham Holocaust Education Center.

The Summer Institute is held at Columbia University in New York City during the last week in June. The program is a high-level, intensive academic seminar in which participants are exposed to Holocaust survivors as well as noted Holocaust scholars. The Institute is designed to allow participants to meet in small groups following each lecture. These small groups enable the teachers and Holocaust Center staff to share teaching concepts and to develop approaches to introducing the subject matter to their students.
Congrats Ms Badio!
If you would like to read or know more about this program, just click the link below.