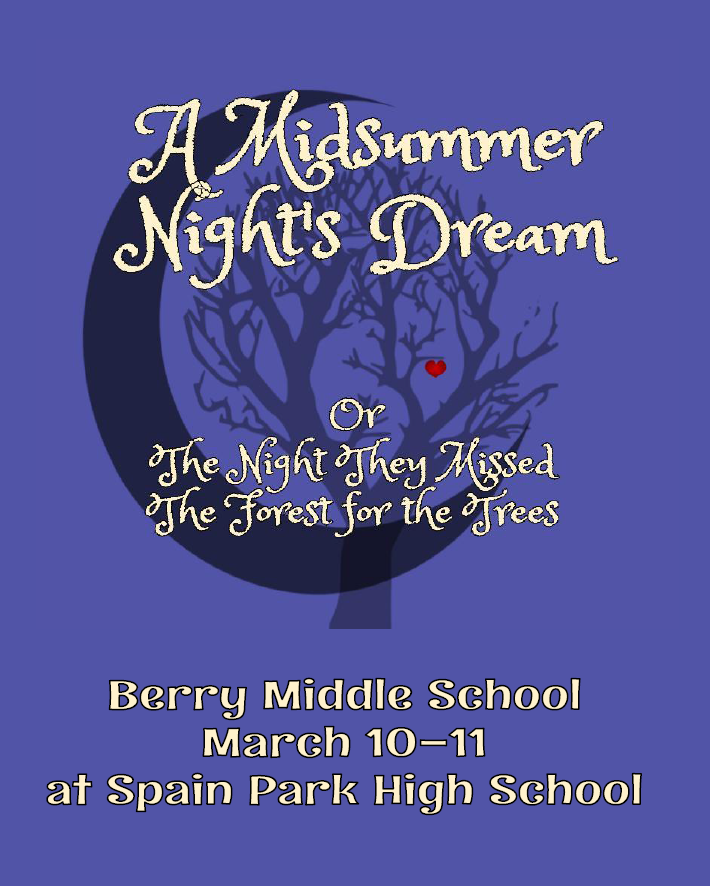 The Berry Drama Department is proud to present:

A Midsummer Night's Dream, OR The Night They Missed the Forest for the Trees


This is one-hour, very accessible adaptation of A Midsummer Night's Dream. It combines much of Shakespeare's original language of the play with some modern English recaps from time to time.
We will be performing at Spain Park High School on

Friday, March 10 at 7pm

and

Saturday March 11 at 3pm and 7pm

.


Come out to see our kids perform!!