Berry's T.E.A.M.S. Places First - AGAIN!
Berry MS T.E.A.M.S


Berry Middle School's engineering team has done it again! For the fourth year in a row Berry's T.E.A.M.S. (Tests of Engineering Aptitude, Math, and Science) team has placed first in the state competition at Auburn University. The group is comprised of 6th-8th graders who compete with dozens of other middle schools across Alabama.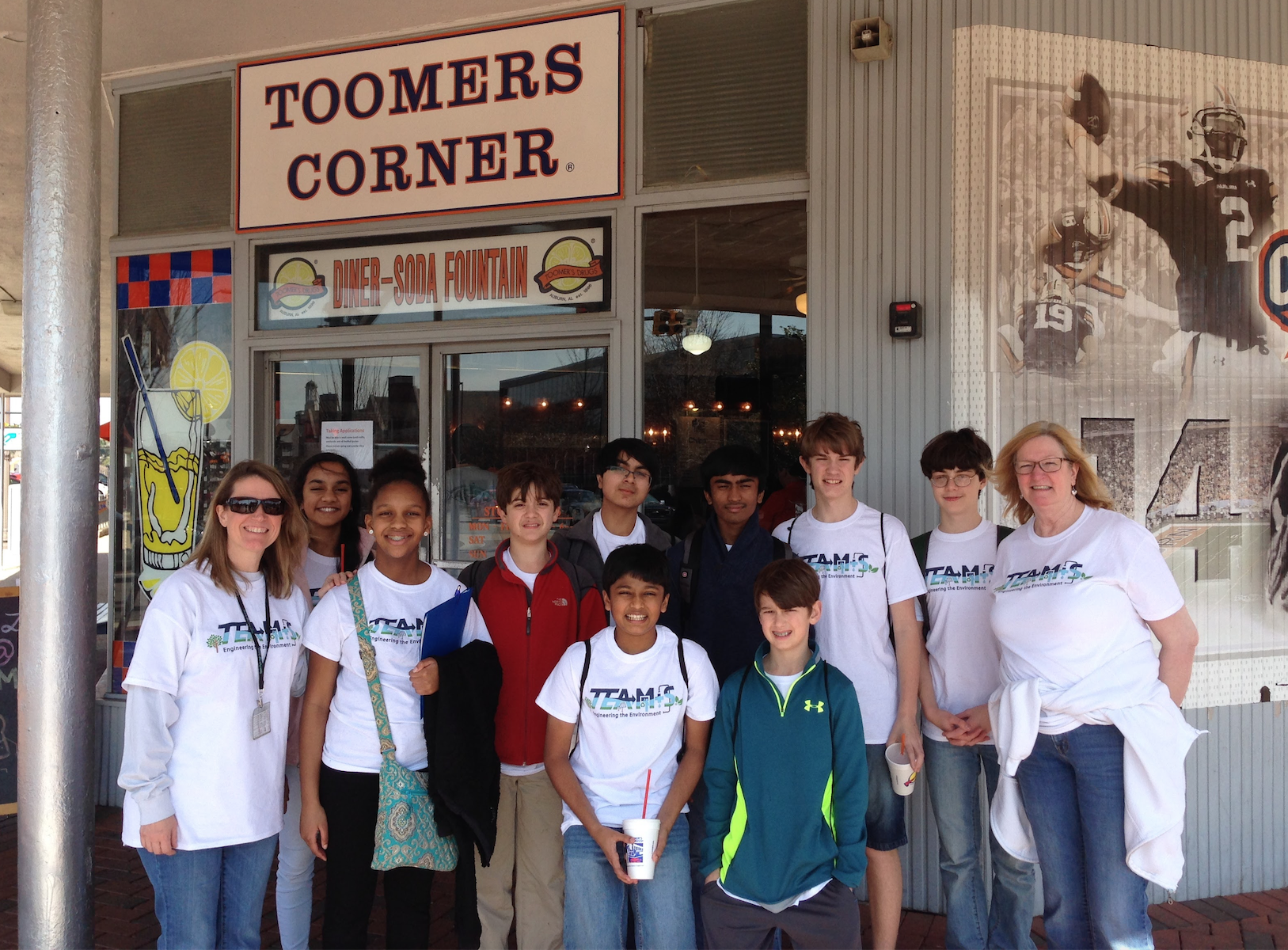 "Engineering the Environment" served as the theme for this year's official competition held earlier this month. The topics this year were water treatment, smart cars, engineering closed ecosystems, and energy-efficient homes. Once the topics are released, students research the topics to understand what types of questions they might be asked; essentially becoming quasi-experts on the topics in order to make logical recommendations about implementation. Before the in-person competition, the team writes and submits an essay on one of the topics. The students research a topic, summarize the information, and give educated suggestions. This year's essay was called "Lighting Up Your Mind About Solar Energy."

When the students traveled to Auburn University for the competition, they were prepared for a build competition and a written math test. The students were given a set of rudimentary materials and asked to make a telescopic arm capable of lifting and delivering a full water bottle within a time limit. Each piece of material used would count against the "cost" of their design, so they had to determine on the spot how to be effective but how to also keep cost down and avoid waste.

The math test was a series of questions, where they used formulas to solve. They would have to ascertain from the lengthy passages how to best answer the questions.
Hoover City Schools teachers Kathe Howard (Berry MS) and Kellan Selle (Spain Park HS) serve as faculty sponsors of T.E.A.M.S.

"Working together, our team placed first in Alabama! We were also able to see how our middle school stacked up against other states in this competition. Since all the topics are the same nationwide, we could easily compare. Our team scored the highest score in the nation at the state level," Selle said. "Now, our team begins the task of preparing for the national competition."
That competition will be held in Orlando this summer with the theme: Engineering the Earth and Food Deserts.

(If you wish to speak to a teacher regarding how to support our T.E.A.M.S. program through corporate or individual sponsorships, please contact Kellan Selle at kselle@hoover.k12.al.us or Kathe Howard at kahoward@hoover.k12.al.us.)