Berry Middle School is excited to cultivate our culture of reading with yet another school-wide reading challenge! When we reach our school goal of 11,000 books, we will enjoy a school-wide field trip to the Alabama Theater in May. This challenge requires everyone's participation.


Please see the attached flyer and video for more information on the 10 books/student challenge, as well as the Genre challenge. Questions may be directed to ghewitt@hoover.k12.al.us


Have fun reading, and Go Jags!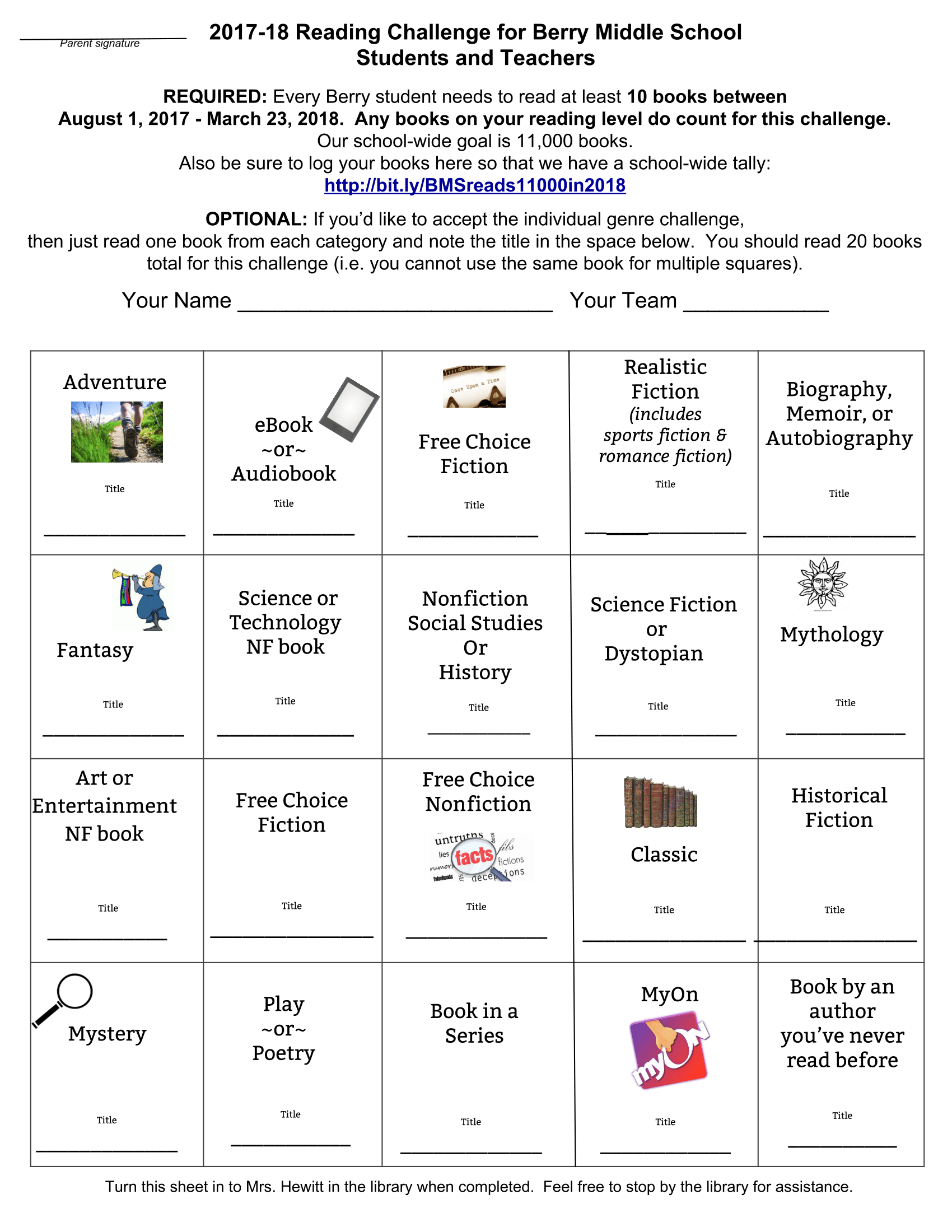 Click link below for printable copy of Reading Challenge Sheet.