Berry Drama Club presents: Annie Jr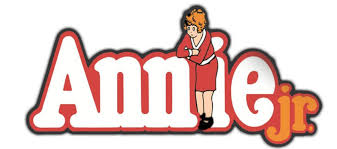 Our fall musical, Annie, Jr will be

Friday, October 6

at 7pm, and

Saturday, October 7 at 3pm and 7pm

.
Performances will be in the Spain Park Auditorium.
Tickets are $5, but all Hoover faculty and staff will be admitted free.

The show is set in 1933 and has great historical/social tie-ins...the Great Depression, child labor, and FDR makes a brief appearance at the end, and is inspired to pursue a New Deal.

We have 56 in the cast and 12 in the crew...please come out and support our choir and drama departments and all the kids who have put in so many hours preparing for their show. It's always a great boost to have a full house.

The show is about an hour long and is filled with the songs you know and love. Please consider attending, and encourage your students to attend as well. We will stamp programs as proof of attendance.

Hope you can come and join us!!!

Click the link below for coverage from the Hoover Sun.
Annie Jr