Short Story Contest Winners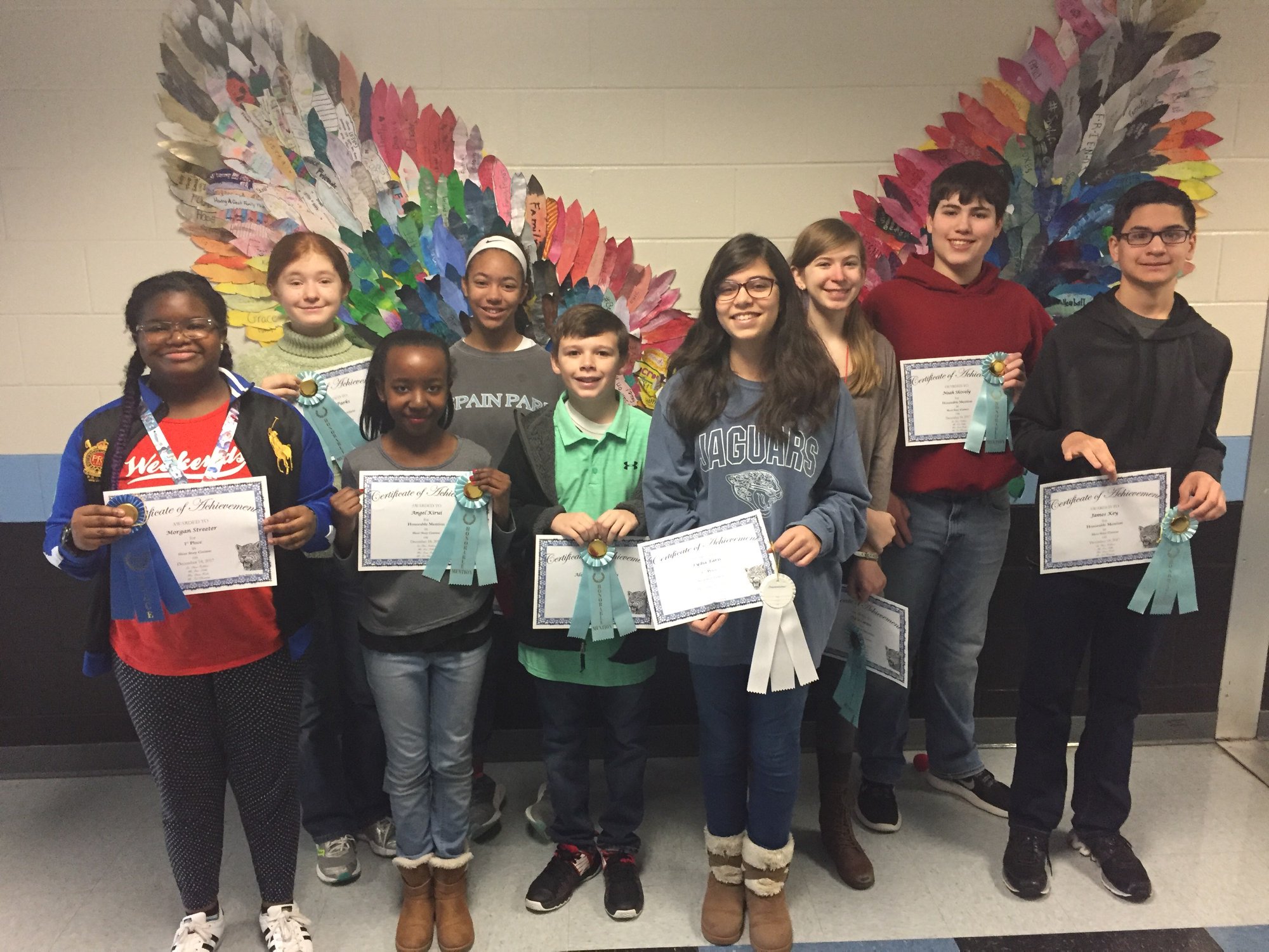 Our district reading coaches spent the past three weeks reading over many entries.
We had almost 100 entries combined from grades 6th, 7th, and 8th.
We have six students to recognize at this time in the Honorable Mention category along with our 1st, 2nd, and 3rd place winners.

Congratulations to these students.


Honorable Mention
Adie C, Team 7-4, "Amulet Woods"

Noah S, Team 8-1, "Revenge of the Band Nerds"

James K, Team 8-1, "The Scary Boy"

Anna P, Team 6-3, "The Dark"

Angel K, Team 6-3, "Money and Death"

Alexander R, Team 6-2, "The Red Speedster"


We have two 3rd Place Winners:
3rd Place
Grace Anne C, Team Team 6-4, "Dusk Among the Willows"
3rd Place
Lydia F, Team 8-2, "Popcorn Lady"
2nd Place
Camille C, Team 8-2, "Proud of It"
1st place and Overall Winner for the Short Story Contest:
Morgan S, Team 7-4, "New Beginnings"