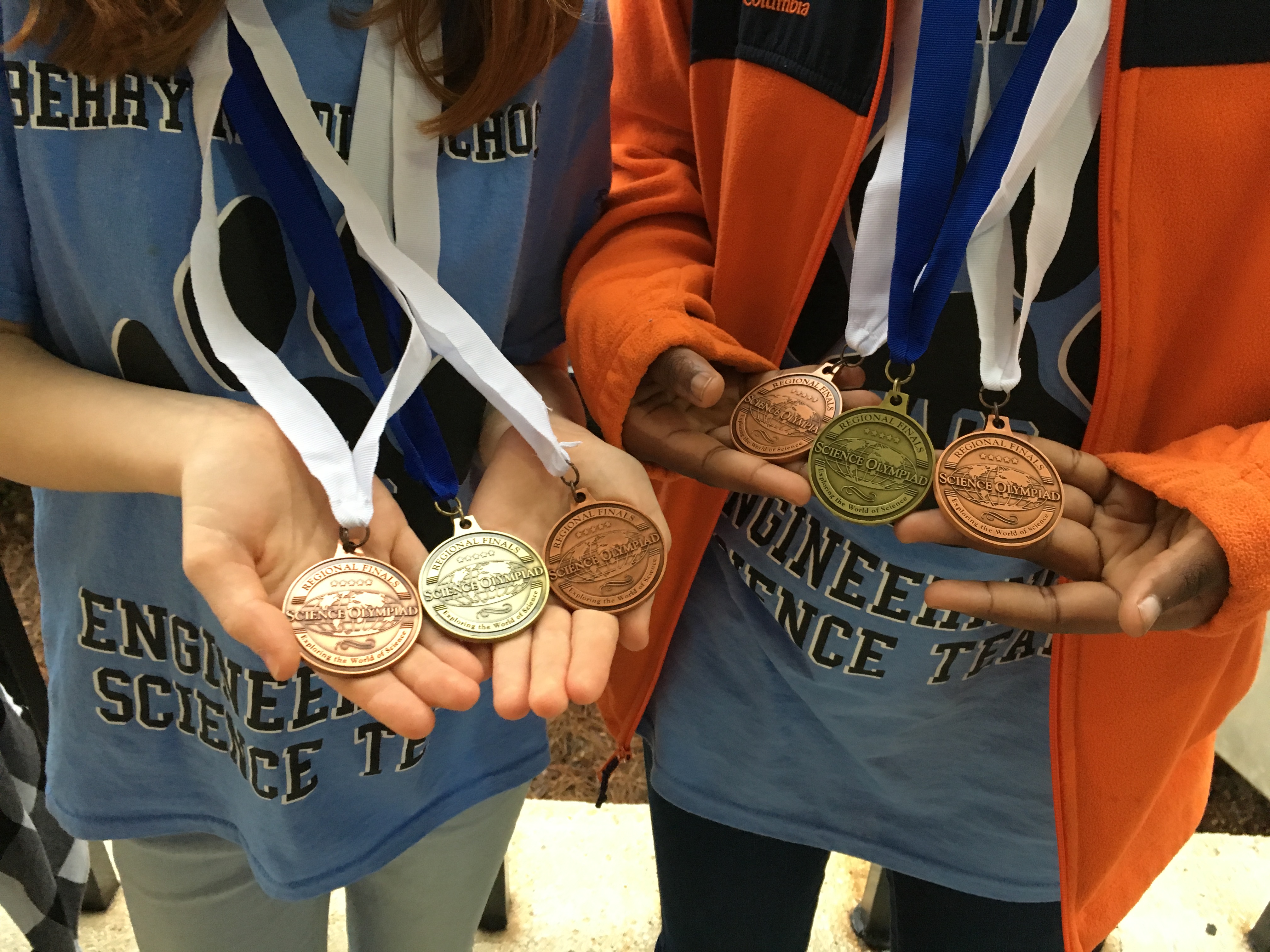 Congratulations to Berry's Science Olympia Team. They competed all day Saturday at the University of Alabama at Tuscaloosa in the State Regional Competition. All students represented Berry well. Please congratulate the following winners and entire team of students.
The team of Morgan Williams & Kate Clifford took 1st place in "Crime Busters" for gold medals and also won 3rd place in "Mystery Architecture" for bronze medals. This team also placed 4th in the state for, "Write It, Do It."
The team of Sam Carey & Kate Clifford took 3rd place in "Rocks and Minerals" for bronze medals.
The team of JP Aufdemorte and Morgan Williams earned 3rd place and bronze medals in "Ecology."
The team of Kyla Moore & Julianna Cannon came in 5th place in "Anatomy and Physiology."
Shawn Madadha was on a team with, JP Aufdemorte and Sam Carey, but they came up a little short in the "Experimental Design" event.
Kudos to all these young scientists and a BIG Thank You to all the supportive parents and great science teacher colleagues who assisted in supplying materials for these young people's explorations!!
Sponsor & Coach Mangina